Pathways Counseling & Growth Center
Ruthie Lasecki has more than 25 years of experience specializing in healthcare management, quality assurance and compliance and healthcare consultation in behavioral and ancillary healthcare services. Ms. Lasecki has served as the Executive Director of Pathways Counseling and Growth Center since 2016.  Ms. Lasecki was first engaged with Pathways in 2005 when she had consulted with the Center and was instrumental in preparing Pathways for their first CARF accreditation. She continues to successfully lead the Center through its CARF accreditation process every three years meeting their strict guidelines and standards of care.
Ms. Lasecki provided consultative services to clients nationwide with various healthcare needs ranging from organizational management, accreditation, and service delivery diversification as she served as the president of a specialty healthcare firm, she founded in 2002.  Prior to her consulting services, Ms. Lasecki served on the Executive Team as the Vice President of Total Quality Management and Continuous Improvement at the Nord Center in Lorain, Ohio.
At Pathways Ms. Lasecki leads a team of dedicated professionals who share her commitment to providing quality mental health services to clients in the community.
Ms. Lasecki holds a Bachelor of Science Degree from Ohio Northern University and a Paralegal Degree from Sawyer College of Business.
LPCC-S & Clinical Director
I have a Masters degree in Clinical Mental Health Counseling from Cleveland State University, a Bachelors degree in Psychology from Baldwin-Wallace University, and an Associates Degree from Cuyahoga Community College. I enjoy working with college students, and during my masters program I interned at Baldwin-Wallace's Student College Counseling Center. My competencies include personal, social and mental health counseling, parenting skills, adolescent/children behavioral issues, chemical dependency, LG family and partner relationships, assessment and testing, anxiety disorders with an emphasis on Obsessive-Compulsive Disorder, and reintegration into the community after incarceration.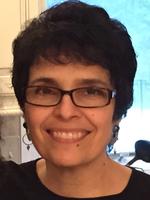 Caitlin received her Masters of Social Work from Cleveland State University in 2016. She has experience in working in residential and community mental health settings. Caitlin believes in a person-centered approach when working with clients and utilizes a mixture of modalities including Motivational Interviewing, Cognitive Behavioral Therapy, Cognitive Processing Therapy, and mindfulness. She has familiarity in working with clients with a variety of concerns including anxiety, trauma, anger, grief, and mood disorders.
Brittney Lindway received a Bachelor's of Arts in Psychology at Kent State University in 2014 and a Master's of Science in Clinical Mental Health Counseling with a Specialization in Addictions at Walden University in 2020. Brittney has completed Part I & Part II of EMDR Therapy Training and is continuing to become certified in EMDR Therapy through The Institute for Creative Mindfulness. She has experience working in residential and community mental health settings working with a wide range of clients, including children, adolescents, and adults. Brittney uses a person-centered approach when working with clients and utilizes multiple techniques such as cognitive behavioral therapy, motivational interviewing, and trauma focused treatments to best fit the needs of the client. She has experience working with a variety of concerns such as anxiety, depression, trauma, chemical dependency, and mood disorders. Brittney is dedicated to making each one of her client's feel comfortable in a safe space and creating a treatment plan specifically tailored to suit their needs moving forward in counseling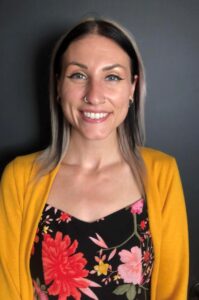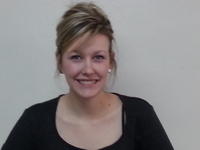 Danielle graduated from Baldwin Wallace University in 2007 and later obtained a Master of Education in Counseling from Cleveland State University. Danielle has a history of assisting in research projects from children's aggressiveness in the school system to the discrimination of minority groups, specifically fat prejudices. Prior to her employment with Pathways, she was a treatment specialist at Berea Children's Home and Family Services, now known as OhioGuidestone. Being in a residential treatment facility for over six years has allowed her to gain valuable experience in the treatment of children and teens who endured physical, emotional, and/or sexual trauma. Presently, she continues her work with at-risk youth at Southwest General Health Center. She is a co-facilitator of the adolescent mental health intensive out-patient programming where she holds groups for teens and their family members. Her clients have issues that range from depression, anxiety, and mood disorders to suicidal ideations and self-harm. Danielle primarily uses Dialectical Behavioral Therapy and finds the teachings of this skill based model helpful in regulating intense emotions. Although the majority of her work has been with the adolescent population, she enjoys adults who too want relief and ways to cope with their journey in life.
With a background in visual and sound media, followed by service in ordained United Methodist ministry, Spencer was licensed as a psychotherapist in 2012. In the decade since he worked first with juveniles with court involvement and persons engaged with children and family services, working to improve life circumstances. He next worked with a broad variety of adults, with a particular emphasis on young adults newly diagnosed with schizophrenia. Returning to his home town, in 2021 he began work at Pathways.
Alexis graduated with a Master in Clinical Mental Health Counseling from Capella University in 2022. Alexis has a background in community mental health work and residential work with populations ranging from children to elders. She utilizes the foundation of Choice Theory, but implements techniques and concepts from multiple theories such as Cognitive Behavioral Therapy, Person-Centered, Motivational Interviewing, and Adlerian. She has a background of working with anxiety, depression, ADHD, adjustment, mood disorders, and PTSD. Alexis is LGBTQ+ friendly and plays an active role in the community.
Brent graduated from Southern New Hampshire University in 2018 with a Bachelor's Degree in Psychology. Brent received his Master's Degree in Clinical Mental Health Counseling from Grand Canyon University in 2022. Brent completed his internship at Coleman Health Services in Stark County. He has over four-year experience working in the mental health field and working with a diverse group of clients in both outpatient and inpatient settings and primarily in community behavioral health. Brent has experience with treating and diagnosing individuals who suffer from mood disorders, psychotic disorders, PTSD, anxiety, substance abuse disorders, ADHD, OCD, and borderline personality disorder. He believes in a person-centered approach that is empathetic, genuine, and treats all his clients with unconditional positive regard. He implements and practices various counseling theories including cognitive behavioral therapy, dialectical behavioral therapy, motivational interviewing, and psychodynamic therapy.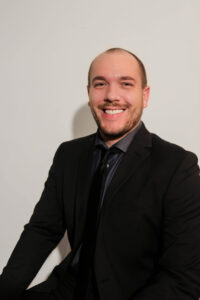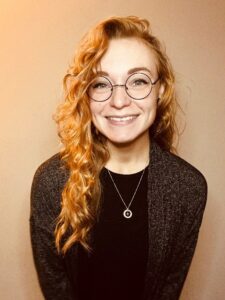 Kyrsten Adley received a Bachelor of Arts in Creative Arts from Rhode Island College in 2017 and a Master of Science in Clinical Mental Health Counseling with a specialization in Crisis and Trauma from Walden University in 2021. Kyrsten has experience working with institutionalized youth in residential and correctional settings and community mental health settings. Her experience in corrections has created a passion for helping those previously incarcerated reintegrate into the community and focus on healing trauma response patterns. Kyrsten uses a client-centered approach, tailoring therapeutic interventions to best suit the client's individual needs. Approaches often include Cognitive Behavioral Therapy, Dialectical Behavioral Therapy, and Trauma-Focused Cognitive Behavioral Therapy.  Kyrsten's competencies in mental health counseling include diagnostic assessment and testing, treatment of anxiety, depression, trauma, and adjustment disorders, as well as behavioral issues, family counseling, LGBT relationships, and crisis intervention. In addition to employment at Pathways, Kyrsten is a Diversion Specialist at Applewood Centers, assisting youth and families in receiving mental health services, resources, and crisis management and diverting youth from criminal charges by obtaining an alternative placement. Kyrsten enjoys working with adults, children, and adolescents, focusing on creative expression and emotional regulation. She is currently working towards independent licensure and EMDR certification.